Rady Children's Ice Rink
10 a.m. to 10 p.m., Liberty Station
'Tis the season to ice skate – even if we are in sunny San Diego. The Rady Children's Ice Rink, located at 2875 Dewey Rd. at Liberty Station, is open now through Jan. 7, 2018. Skating costs $12 for kids age 12 and younger, $14 for adults and $10 for military each day, which includes skate rentals.
23rd Annual Victorian Christmas Teas
11:30 a.m., 1:15 p.m. and 3 p.m., Julian Tea & Cottage Arts
For the 23rd year, Julian Tea & Cottage (2124 3rd St., in Julian) is hosting a series of traditional Victorian Christmas tea sessions through Dec. 23. The special menu includes finger sandwiches, savories, tea breads, scones with curd, jam and whipped cream, and a selection of seasonal desserts. There's also a special menu available for children under the age of 12 and, with advance notice, a vegetarian or gluten-free menu. Tea time is at 11:30 a.m., 1:15 p.m. and 3 p.m.; it costs $26.95 for adults and $12.95 for kids. Reservations are required; call (866) 765-0832.
First Look: 'Dr. Seuss's How The Grinch Stole Christmas'
Beauty or Torture: Society's Demand of Perfection Examined
12 p.m. to 4 p.m., Women's Museum of California
This exhibition at the Women's Museum of California at Liberty Station explores the timeless quest for beauty and the lengths women have gone to over the centuries to alter their looks to conform to society's beauty standards of the time. The exhibition takes a look at weird beauty trends and how routines weren't always pretty. Admission is $5. "Beauty or Torture: Society's Demand of Perfection Examined," is on display at the museum through Jan. 28, 2018.
Taste N' Tinis
4 p.m. to 9 p.m., Hillcrest
This 21+ self-guided holiday food and drinks tour returns to the heart of Hillcrest Thursday evening. Attendees are invited to stroll through the neighborhood and stop by participating restaurants offering samples of signature dishes, appetizers and decadent desserts. Eateries on this year's lineup include Hillcrest Brewing Company, Pardon My French, Babycakes, Brick Bar, Baja Betty's and Urban Mo's, to name a few. Along the way, revelers will also enjoy holiday martinis shaken up at different retail locations (including Crest Café, the Village Hat Shop, Luigi Vera) and photo opps with a naughty Santa Claus. Tickets to Taste N' Tinis cost $30; attendees can check in at the Rite Aid on Robinson Avenue or at Rich's San Diego to get their pass and begin their tasty tour.
Global Winter Wonderland: 'Circus of Light'
5 p.m. to 11 p.m., SDCCU Stadium
This 17-acre holiday festival is in San Diego for the first time ever this season, setting up at SDCCU Stadium through Jan. 7, 2018. The family-friendly international celebration features the largest display of traditional Chinese lanterns outside of China, plus acrobatics performances, carnival rides, holiday-themed activities, games, food and shopping. The little ones can even write letters to Santa Claus and visit sections like Toyland, Candyland and the North Pole. Global Winter Wonderland opens daily at either 4:30 p.m. or 5 p.m. but is closed on some dates. Check this calendar for exact dates and times to plan your visit. Tickets cost $22 for adults and $19 for kids ages 4 to 12 or senior citizens age 62 and older. Kids 3 and under get in free.
Inside Liberty Public Market: Fall 2017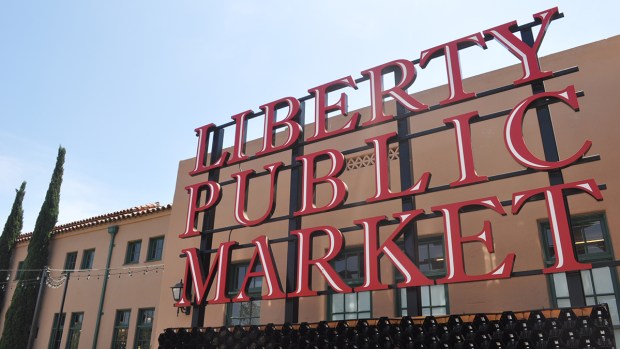 Zumba Fitness Fun
6:30 p.m., Harrah's Resort Southern California
This energizing Zumba class goes down each Thursday on the second-floor South Tower at Harrah's Resort SoCal. The movin' and groovin' starts at 6:30 p.m.
BIGA's Wood-Fired Dinner Series
6:30 p.m., BIGA
BIGA San Diego, an Italian eatery downtown (950 Sixth Ave.), hosts another round of its "Wood-Fired Dinner Series," an evening featuring a prix fixe, four-course tasting menu highlighting a guest chef, the restaurant's wood ovens, locally sourced ingredients and international wines. On Thursday, the man in the kitchen will be executive chef Drew Bent, of Lola 55, a new restaurant opening soon in downtown's East Village. Bent – an alum of San Diego favorites like Puesto, Blind Lady Ale House and Carnitas' Snack Shack – will be cooking up everything from mini tostadas and antipasti to porchetta, plus dessert. Tickets cost $60 for the meal or $75 with wine pairings.
Friday, Dec. 15
Skating by the Sea
11 a.m. to 9 p.m., Hotel Del Coronado
Now in its 13th year, The Del's seaside ice skating rink on Windsor Lawn is open through New Year's Day. The ice rink adds to the spirit of the season at the landmark, where visitors will also find thousands of white lights decking out the hotel's iconic Victorian buildings, holiday music and hot cocoa. Check The Del's website for exact times and dates. Skating costs $30 per person and includes ice skate rentals.
Gem Faire
12 p.m. to 6 p.m. (Friday through Sunday), Scottish Rite Event Center
More than 100 exhibitors will fill the Scottish Rite Event Center in the Mission Valley area this weekend for the Gem Faire, a showcase of everything gems, jewelry and beads. While you shop, you can get your jewelry cleaned or your rings sized for free. The Gem Faire runs from 12 p.m. to 6 p.m. Friday, 10 a.m. to 6 p.m. Saturday and 10 a.m. to 5 p.m. Sunday. A weekend pass costs $7 for adults; it's free for kids age 11 and under.
Your #SanDiegoGram Photos
The US Grant's Holiday Remix
3 p.m. to 5 p.m., The US Grant
This downtown San Diego landmark will celebrate the season at its Holiday Remix party. The merrymaking – which goes down in the hotel's elegant ballroom – includes live entertainment, gourmet reception stations and a display of decadent desserts. Tickets to this festive shindig cost $65 per person.
Holiday by the Bay
4 p.m. to 10 p.m., Hilton San Diego Bayfront
With an ice skating rink overlooking the bay and a mini golf course inspired by Rudolph the Red-Nosed Reindeer, the Hilton San Diego Bayfront hosts its "Holiday by the Bay" celebration this season. The Skate by the Bay rink is open from 4 p.m. to 10 p.m. Monday through Friday, and 12 p.m. to 10 p.m. on weekends, through Dec. 17. Hours will change after that, but it'll remain open through New Year's Day. Skating costs $20 for adults and $15 for children. Rudolph's "Tees the Season" mini golf course features nine holes adorned with holiday themes. One round costs $10. There's an additional fee to park at the hotel.
Group Works to Restore Balboa Park Carousel
Queen Bee Marketplace
4 p.m. to 9 p.m. (Friday and Saturday), Del Mar Fairgrounds
The Queen Bee Marketplace – an urban-style handmade market described by some as "Etsy comes to life" – will set up shop Friday (4 p.m. to 9 p.m.) and Saturday (9 a.m. to 4 p.m.) at Wyland Hall at the Del Mar Fairgrounds. More than 100 vendors will showcase their goods – from handmade frames, art and jewelry to clothing, wooden toys and home décor – while holiday shoppers stroll. Attendees will also enjoy live demonstrations, make-and-take crafting stations and live entertainment throughout the event. The entry fee is $3; kids 12 and under get in free. Parking is free.
Salsa Under the Stars
6 p.m. to 9 p.m., The Headquarters at Seaport
Hit the courtyard at The Headquarters at Seaport for this Friday night salsa dancing session under the stars. Manny Cepeda and his orchestra will provide the toe-tapping tunes; no partner or experience necessary to join this fun, free event.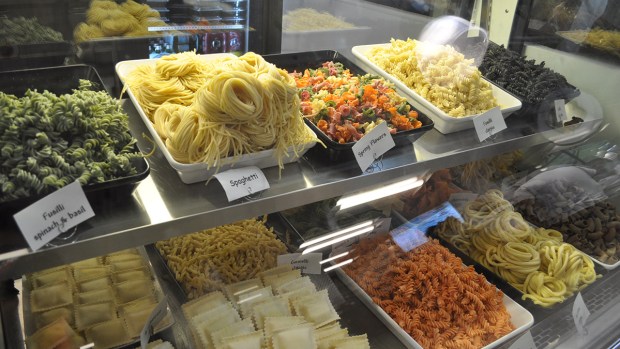 What's Cooking Now at Liberty Public Market
'A Christmas Carol' Presented by the Julian Theater Company
7 p.m., Julian Town Hall
The Julian Theater Company presents its production of the classic Charles Dickens Scrooge and Bob Cratchit tale, "A Christmas Carol." Performances run through this Saturday. Tickets cost $15 for adults and $8 for children age 12 and under and can be purchased in advance by calling (800) 838-3006 or (760) 765-1688.
The Stars at West Sycamore
7 p.m., Mission Trails Regional Park at West Sycamore Staging Area
Weather permitting, the San Diego Astronomy Association leads another stargazing session at Mission Trails Friday night, this time at the West Sycamore Staging Area on the east end of Stonebridge Parkway in Scripps Ranch. The event is free; the Astronomy Association will provide telescopes for those in attendance to borrow during the event.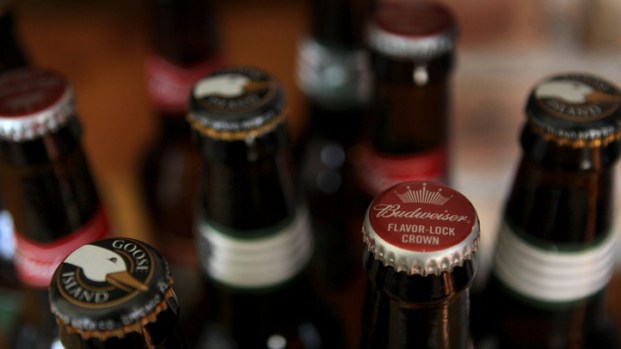 San Diego's Top Breweries
Saturday, Dec. 16
Boardwalk Craft Market
8 a.m. to 2 p.m., Old Poway Park
The Boardwalk Craft Market – a juried show with crafts created and by San Diego County artists – is held every Saturday morning (through Christmas) at Old Poway Park. Artists are on-hand to answer questions about their work. Admission is free. After the holidays, this market returns in February.
Healthy Living in the City Yoga
9 a.m., The Headquarters at Seaport
Energize yourself on Saturday morning with this free, one-hour yoga class at the courtyard at The Headquarters at Seaport. Yogis of all levels are welcome; bring your yoga mat and a bottle of water.
The Nutcracker
Times Vary (through Dec. 23), San Diego Civic Theatre
The classic wintertime ballet continues its 2017 run at the San Diego Civic Theatre. More than 150 performers with the California Ballet present the story of a toy nutcracker brought to life through a child's dream, accompanied by Tchaikovsky's thunderous score.
New Female-Led Distillery Opens in East Village
Pacific Beach's SantaCon 2017
11 a.m., Sandbox Pizza
A few Pacific Beach bars will unite Saturday to host the community's first-ever SantaCon, a bar crawl that'll double as a fundraiser for Toys for Tots. Attendees are invited to jingle and mingle at places like Sandbox Pizza, Backyard, The Local and El Prez, and donate new, unwrapped toys along the way. Donations will be met with raffle tickets and prizes will be given away at each bar. Registration for the bar crawl starts at 11 a.m. at Sandbox Pizza.
Frozen Fairgrounds at Del Mar
12 p.m. to 10 p.m., Del Mar Fairgrounds (Del Mar Arena)
The Frozen Fairgrounds at Del Mar opened this week, inviting all ice skaters to take some laps around the rink. The outdoor, NHL-size rink is open through Dec. 31. In addition to public ice skating sessions, the rink will host youth and adult hockey tournaments. To skate all day, it costs $25 for adults, $20 for kids ages 8 to 17, and $15 for those 7 and under. Parking is $13.
Small Business Pop-Up
1 p.m. to 6 p.m., Societe Brewing Company
Societe Brewing Company (8262 Clairemont Mesa Blvd.) will convert its tasting room Saturday to a Christmas marketplace highlighting small, local vendors. For every goodie you buy, the brewery will knock $1 off every full beer you order all day. The event is free; bring money to sip on some suds and shop.
Jane Lynch: A Swingin' Little Christmas
2 p.m. & 7:30 p.m., California Center for the Arts Escondido
Emmy and Golden Globe Award-winning actress, singer and comedian Jane Lynch rings in the holidays with a concert at the California Center for the Arts in Escondido where she'll perform songs from her new Christmas album, "A Swingin' Little Christmas." Her jazz-inspired tunes include fresh takes on classic carols, as well as five original tracks penned by bandleader Tony Guerrero. Lynch will put on two shows Saturday – at 2 p.m. and 7:30 p.m.; tickets range between $40 and $50.
Winter Nights at Westfield UTC
5 p.m., Westfield UTC Mall
Westfield UTC has been celebrating the season all month with a series of festive evenings featuring live entertainment, activities, surprise giveaways, photo opportunities and more. On Saturday, the free holiday cheer includes a 5 p.m. performance by singer-songwriter Ben Benavente and a 6 p.m. performance of the Lythgoe Family Panto theater's "Peter Pan & Tinkerbell: A Pirate Christmas," followed by a meet and greet with Peter Pan and Tinkerbell. At 7 p.m., American folk musicians, Us the Duo, take the stage.
Things to Do in Old Town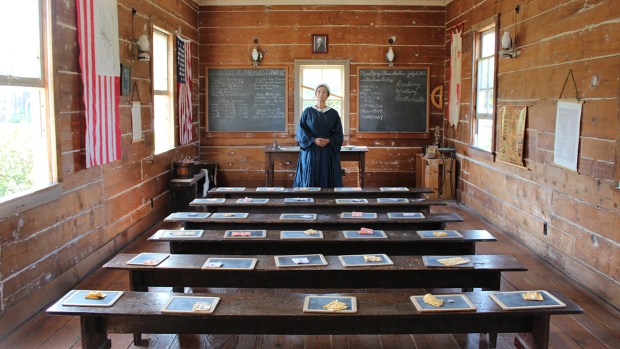 San Diego Gulls vs Stockton Heat
7 p.m., Valley View Casino Center
The San Diego Gulls take on the Stockton Heat in this home game on the ice at Valley View Casino Center. The puck drops at 7 p.m.; tickets start at $22.
Pablo Francisco
7:30 p.m. & 9:30 p.m., The American Comedy Co.
Funnyman Pablo Francisco – known for his dead-on impressions of famous folks and for his voiceover work – brings his talents to The American Comedy Co. in downtown San Diego this weekend. The headliner's stay includes two shows on Saturday night. Tickets start at $25.
Tim Flannery & Friends
8 p.m. to 11 p.m., Maritime Museum of San Diego
Former San Diego Padres player-turned-musician Tim Flannery brings his band to the Maritime Museum of San Diego for a night of folk, country and traditional music aboard the Star of India. Other local artists have been known to join Tim Flannery & Friends on the stage – from Eve Selis to Steve Poltz – so you never know who might show up to jam. General admission tickets cost $49; the gates open at 7:30 p.m. with the 21+ concert starting at 8 p.m.
Noel Noel: A City Lights Concert
8 p.m. Copley Symphony Hall
The San Diego Symphony performs its annual holiday concert, "Noel Noel," featuring classic holiday favorites, a Christmas carol sing-a-long and even a visit from jolly Old St. Nick. The family-friendly show is helmed by conductor Sameer Patel, joined by bass-baritone and narrator Kevin Deas and the talented singers of the San Diego Master Chorale and the San Diego Children's Choir. Tickets to Saturday's show range from $25 (balcony) to $69; "Noel Noel" returns Sunday for a shortened one-hour performance, and again on Dec. 22 and Dec. 23.
Things to Do at Balboa Park
Sunday, Dec. 17
Guided Nature Walk
9:30 a.m., Mission Trails Regional Park Visitor Center
Join a trail guide from Mission Trails Regional Park (MTRP) on this free, 1.5-hour nature walk and learn about the plants, animals, geology, history and ecology of the park. The walk begins at the Visitor Center and will head out to one of three scenic trails: The Oak Grove Loop, The Visitor Center Loop, or The Riverside Grinding Rocks. These walks are typically held at MTRP every Saturday, Sunday and Wednesday at 9:30 a.m. Wear close-toed shoes and sunscreen, and bring water.
Holiday Hayride at Fort Cross
10 a.m. to 4:30 p.m., Fort Cross Old Timey Adventures
Enjoy some old-fashioned, festive fun at Fort Cross Old Timey Adventures (4425 Highway 78) with a holiday hayride and other activities like candle dipping, rustic ornament-making, cider pressing and tasting, caroling, tomahawk throwing, rope-making and more. Activities cost $5 each or $20 for a package that includes access to all. There are a handful of free things to do at the venue, too: tug-o-war, gunnysack racing, plank racing, and playing on a tire swing.
Dr. Seuss's How the Grinch Stole Christmas!
11 a.m., 2 p.m., and 5 p.m., The Old Globe
One of San Diego's favorite holiday traditions, now in its 20th year at The Old Globe, runs through Christmas Eve, with several performances on the weekends. The whimsical characters and stories from the classic Dr. Seuss book jump off the page and onto the stage in "Dr. Seuss's How the Grinch Stole Christmas," featuring songs like "This Time of Year" and "Fah Who Doraze." Tickets start at $37 for adults and $24 for children.
Live Music Sundays: SYNRGY
1 p.m. to 4 p.m., Liberty Public Market
Enjoy this free Sunday concert on the patio at Liberty Public Market (LPM), this time from the group SYNRGY, whose funky sound spans reggae, rocksteady and soul genres. This Live Music Sundays series at LPM is a great way to sit back and relax after grabbing a bite from one of the many local vendors that fill the popular marketplace in the heart of Liberty Station.
SUMMER: The Donna Summer Musical
2 p.m. and 7 p.m., La Jolla Playhouse
The world-premiere production of "SUMMER: The Donna Summer Musical" wraps up its run at the La Jolla Playhouse this weekend. The musical, put together, in part, by the director (Des McAnnuff) and choreographer (Sergio Trujillo) who worked on "Jersey Boys," follows the life of the singer from her modest Boston childhood to her rise as the Queen of Disco. The show is led by a Tony Award-winning actress, a former "Hamilton" star and a local San Diego favorite. Tickets start at $80; the last performance is on Sunday.
Things to Do in Old Town
Maritime Museum Winter Wonderland
4 p.m. to 8 pm., 1492 North Harbor Drive, San Diego
This is a great one for the kids. The Maritime Museum will transform into a winter wonderland complete with holiday-themed activities for everyone. Skate around a rink made of synthetic ice ($10-$12); board a pirate ship bounce house for 15 minutes of fun ($3); or take photos with Santa ($12). Guests can even learn about San Diego's history of the seas at the museum itself. Activities vary in price.
San Diego Bay Parade of Lights
5 p.m., San Diego Bay
Lighting up the San Diego Bay for the 46th year is the tried and true holiday tradition, the San Diego Bay Parade of Lights. This year's theme is "A Pirate's Christmas," so expect some swashbuckling displays on the water. This San Diego tradition dazzles crowds with a parade of about 80 boats decked out in lights and festive decorations. The procession starts at 5 p.m. from Shelter Island and makes its way past Harbor Island, the Embarcadero and Seaport Village before turning at the Pier at Cesar Chavez Park. The route gives spectators plenty of options for viewing.
Free or Cheap Things to Do in San Diego
Times and locations vary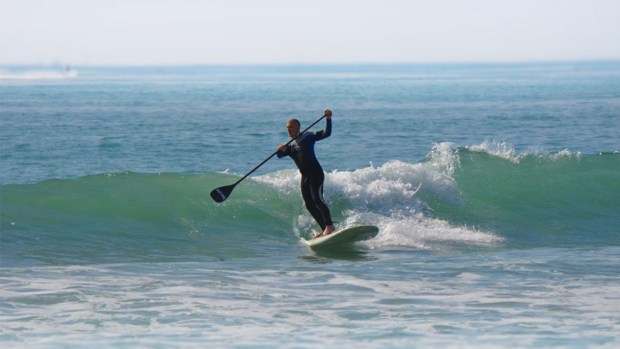 Free or Cheap Things to Do in San Diego
Looking to save some cash, but still enjoy the city? In San Diego, there are still plenty of activities to enjoy for free or on the cheap. Go for a hike at Torrey Pines State Park or Cowles Mountain, stroll Balboa Park, try a new craft brewery, admire the murals of Chicano Park or read a book at a downtown park. Get out there and explore America's Finest City.